Speedo/driver vent area. Great match!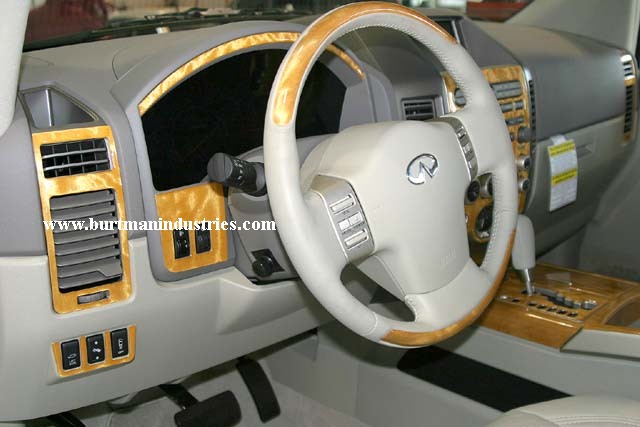 Driver door trim.

Driver door close-up shot. Straight lines and tapered clear-coat edges give our kits a "factory-like" finish.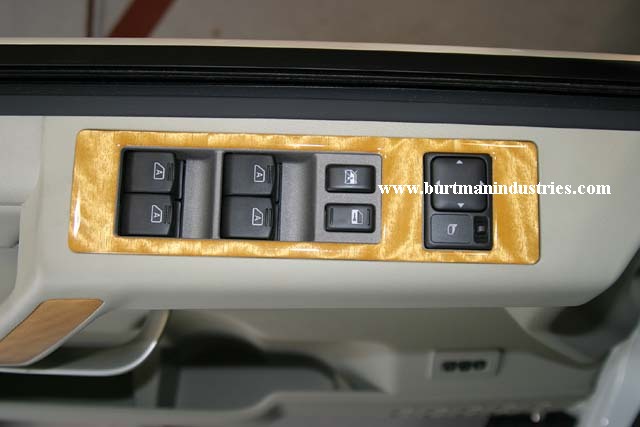 Front overhead piece. Plush...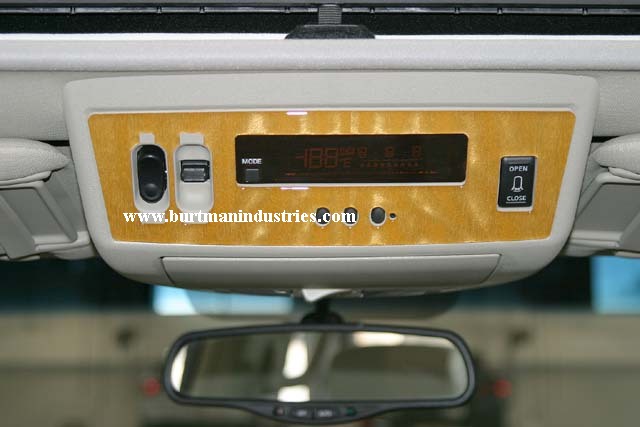 Rear overhead radio/ac controls. Nice accent for rear passengers.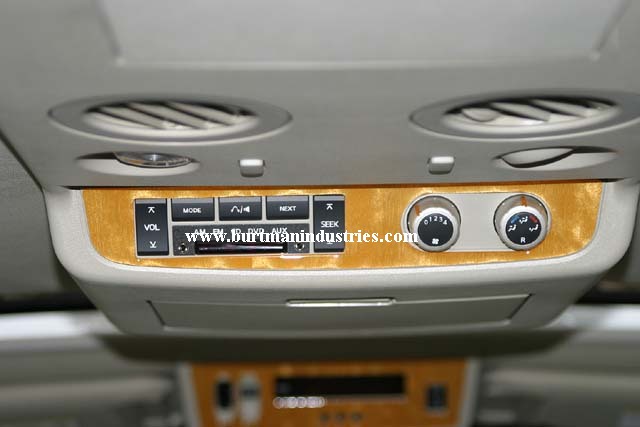 Rear cupholder piece. Another great accent for rear passengers.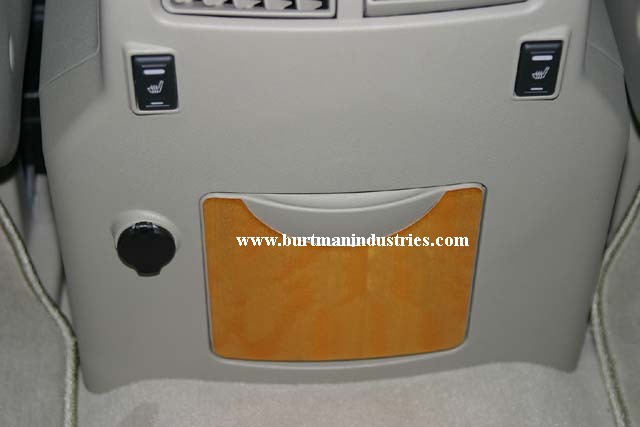 Rear door trim.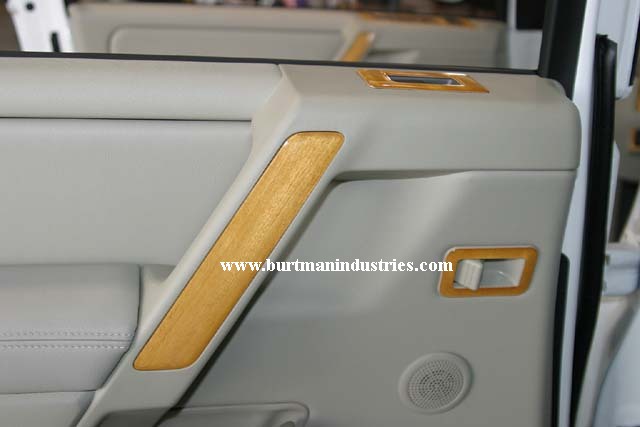 Factory Matched Wood Kit available from Burtman Industries. Set your QX apart from the rest.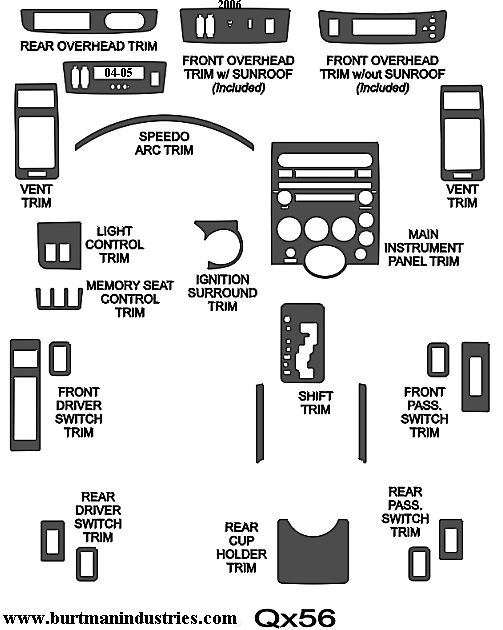 Other companies may use the same layout picture, but lack the quality of our manufacturing.